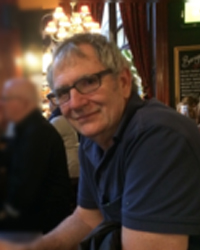 James J. Anderson
Co-Founder, Columbia Basin Research
Research Professor
School of Aquatic and Fishery Sciences
University of Washington
Email:
jjand@uw.edu
Bio
Dr. Anderson is a Research Professor in the School of Aquatic and Fisheries Sciences. He was Co-Director of Columbia Basin Research through 2020. He joined the University of Washington Oceanography Department in 1969 and the faculty of the School of Fisheries in 1983.
In 1989, Dr. Anderson began a program to develop databases and computer models to study the impacts of the Columbia River hydrosystem on endangered salmon. This included the DART database, which went on the worldwide web in 1991, and the Columbia River Salmon Passage model, which was the first fish passage model designed for personal computers.
Prior to joining the UW faculty, he was a visiting researcher at the National Institute of Oceanography in Indonesia and the Institute of Oceanographic Sciences in Wormley, UK.
Research Interests
Dr. Anderson's research interests are wide ranging including ecology, biodemography, animal behavior, and epidemiology. A theme across these studies is the development of models from first principles. For example, models of animal swarming were based on capabilities of motion sensing cells of the retina and models of human mortality to covid-19 infection were based on the effects of telomere length on the T cells of the immune system. He has served on regional and national panels and testified numerous times before Congress on the impacts of river operations on fisheries. He has over 100 scientific publications and has supervised twenty-five graduate students. His research has been supported by the National Science Foundation, National Institute of Health, the U.S. Army Corps of Engineers, U.S. Bureau of Reclamation and Bonneville Power Administration. He received his B.S. and Ph.D. in oceanography from the University of Washington.