Data Queries & Alerts
---
Summer 2020. Sampling cancelled due to safety concerns: Beach Seines, Mossdale Trawls, Sacramento Trawls, Chipps Island Trawls.

Alerts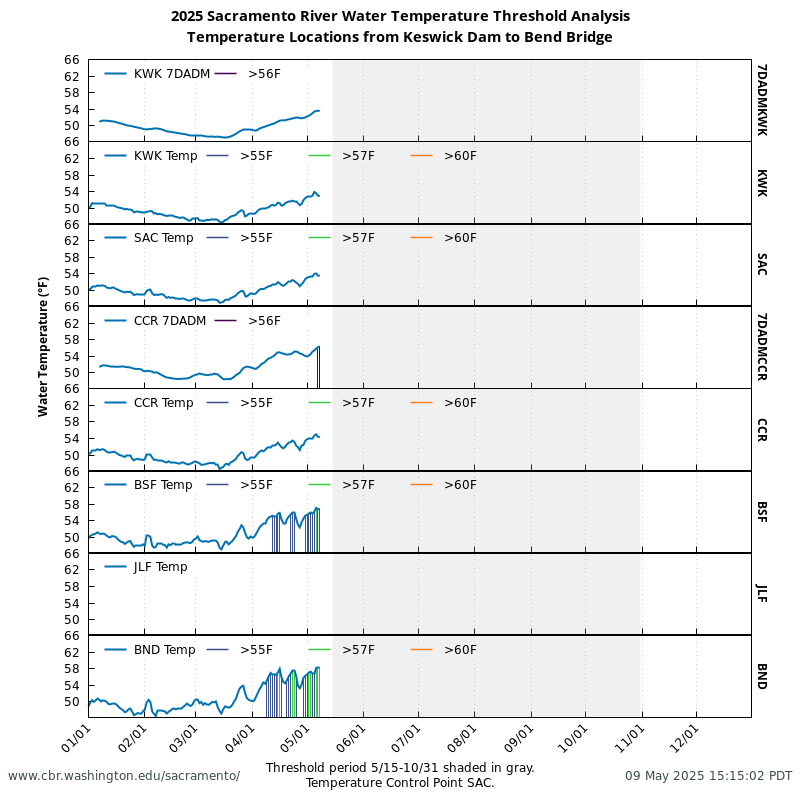 Juvenile Monitoring & Sampling (USFWS, Lodi, USFWS, Red Bluff, California Department of Fish & Wildlife via StreamNet, and CDEC)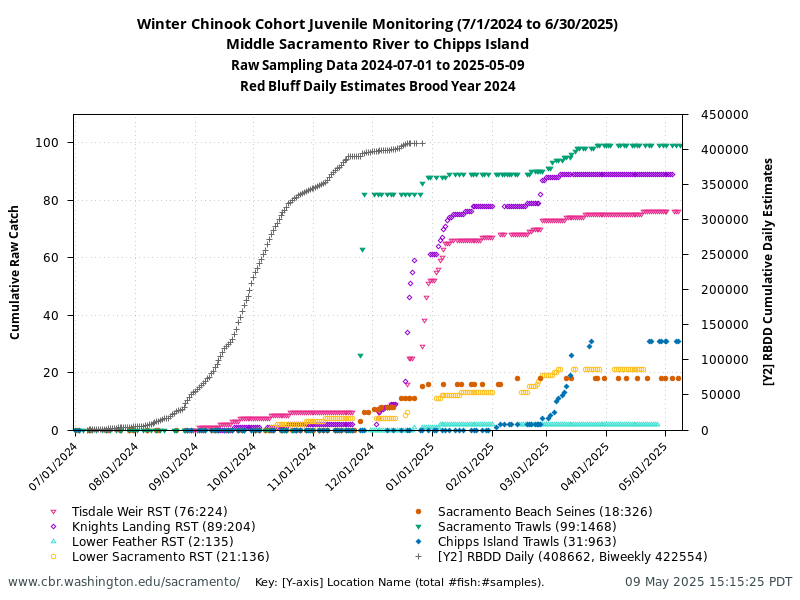 Juvenile Salvage & Loss (Fish Salvage Monitoring, CDFW Bay Delta Region) at SWP & CVP Delta Fish Facilities of Chinook and Steelhead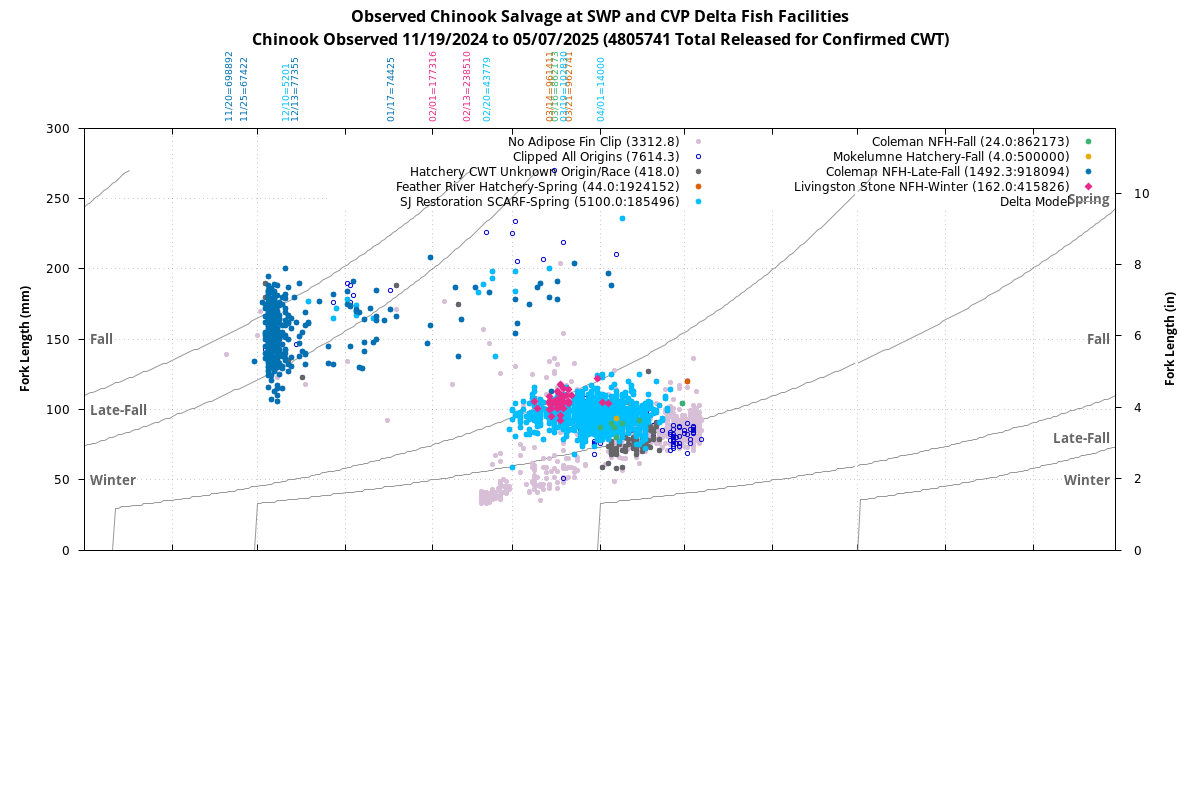 All queries except CWT Hatchery Chinook Loss Tables include Non-clipped Chinook, Clipped Chinook, Non-clipped Steelhead, and Clipped Steelhead

Adult Escapement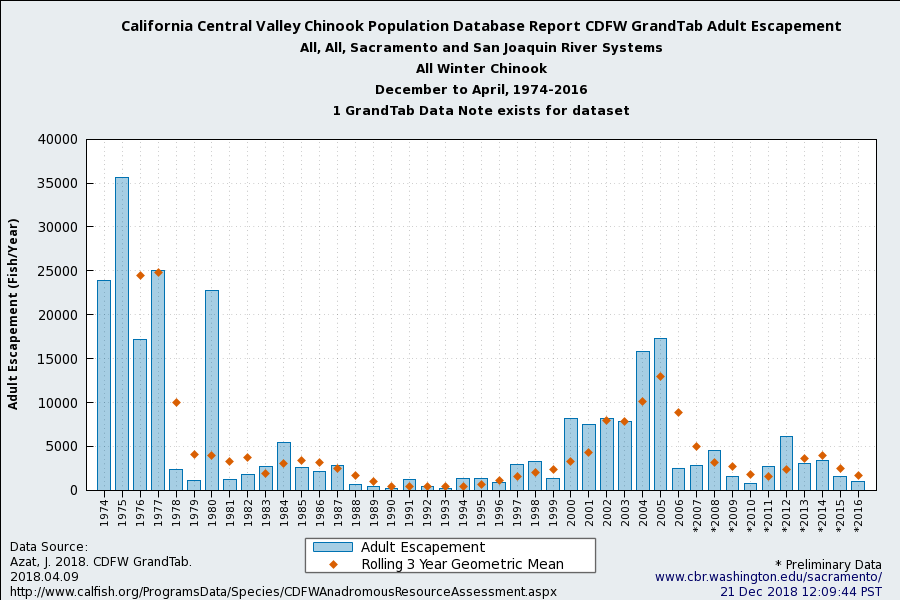 River Conditions (CDEC)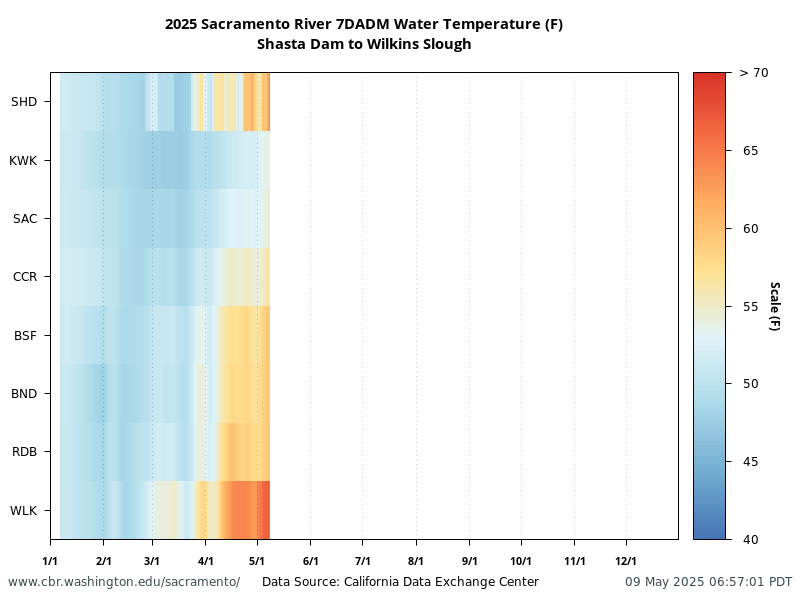 Exposure Index Data analysis tool calculates observed river conditions to user-provided thresholds and observed Fish Exposure to River Conditions at locations on the Sacramento River. Currently offering observed river conditions to user-provided thresholds.

Data Sites & Inventory Current database inventory for selected Sacramento River Basin sites with links to data reports and visualizations.
---
Data Queries & Alerts Provide a publicly accessible, web-based query and reporting system of historical and current fish, environmental, and hydrologic information, vital to year-round planning and adaptive management of the Central Valley Project and State Water Project. Data uploads will provide the most up-to-date data as it is made available, whether it be daily, biweekly, monthly or annually. Basic conditions, performance measures, and threshold-based alerts are available through data aggregation and analysis of environmental conditions.
Quality Control of California Data Exchange Center (CDEC) Hydrosystem Data for use in SacPAS.
---
SacPAS: Central Valley Prediction & Assessment of Salmon, University of Washington, Columbia Basin Research, www.cbr.washington.edu/sacramento/
Monday, 06-Nov-2023 16:54:43 PST